Mateo Made the Model Below
A new page in a storied 177-year history begins at square one.
"LOOK! SHE HAS ON THE T COLLECTION!"
the sales-woman behind the counter of Tiffany key pendants is justifiably excited. She has spotted, on the delicately elegant wrist of new design director Francesca Amfitheatrof, a preview of the boldly simple bracelet, which marks a turning point in Tiffany's 177-year history. The
T bracelet, pictured here and debuting this month, represents the first time the company's initial has been used as a design motif. It's also the first Tiffany & Co. piece made by a design director who can actually model her creations. Amfitheatrof, the only woman ever to hold that title, wears her yellow gold T almost daily, stacking it with a square-set diamond tennis bracelet from the same collection and a gold Atlas bangle. Atlas, a collection introduced in 1995 and marked by Roman numerals, was the first to receive the once-over from Amfitheatrof. She spearheaded the relaunch this spring of bolder pieces with a more playful aesthetic; the numerals on one popular cuff are blown up to the point of abstraction, and a pair of earrings uses the numerals in interlocking circles.
The T collection, however, stands as her first full design statement as a Tiffany director. Amfitheatrof cites the strong sense of freedom and energy of New York women as inspiration, and though she was educated at London's Royal College of Art and at Central St. Martins, she wears her achievements—and her jewelry—with the same ease. Further proof of her seamless assimilation of New York trends is the way she and her investor husband relocated for Tiffany, moving to Brooklyn and settling in a historic house that once belonged to one of the last mayors of the borough. Her approach to Tiffany is like her choice in real estate: She has identified a new path, but she treads it with deep respect for the past.
More From Town & Country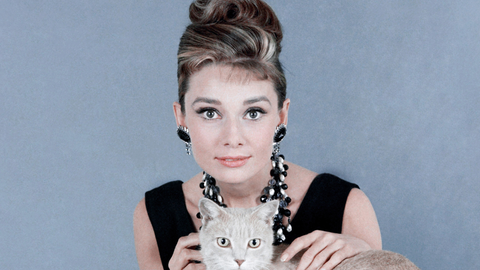 "Before I signed my contract," Amfitheatrof says, "I asked to visit the archives." There, in Parsippany, New Jersey, she discovered evidence that pleasantly countered some of the perceptions of the brand, which is sometimes associated more with sterling silver heart bracelet graduation gifts than with current trends in design. "Tiffany is not as traditional as you think," says Amfitheatrof, who previously designed jewelry for Marni and Asprey. "Elsa Peretti for Tiffany revolutionized silver jewelry in the '70s. Donald Claflin was doing enormous animal bangles for us in coral and lapis in the '60s. Angela Cummings used rare carved stones. Jasper Johns and Robert Rauschenberg did window displays. There is just so much there."
It was at the archives that Amfitheatrof spotted a 19th-century diamond necklace with an unusual square setting. Its clean lines and modern geometry led to the bold shapes of her T collection. And while some girls' earliest Tiffany memories are tied to the blue shopping bag charms they got for sweet 16 presents or the purse pens they bought after cashing their first paychecks, Amfitheatrof's initial encounter with Tiffany backs up her claim of the company's pioneering past and offers a clue to vast imaginative possibilities. Her earliest remembrance is of leafing through 1981's
New Tiffany Table Settings, a collection of the fantastical tableaux that then design director John Loring would mine for in-store displays. They included Diana Vreeland's imagined table for Catherine the Great, and Andy Warhol's tomato soup, bread, and water diet for a weekend meal—taken alone, in jail.
CIRCLING BACK
Tiffany's new T collection was inspired by a square-set diamond necklace in the company archives ($950 to $5,000), 800-843-3269.
FIRST LADY
Francesca Amfitheatrof is Tiffany & Co.'s first female design director.

Colors of
MONEY
If your mink snood is a deep emerald hue, what shade should your earrings be? The jewel-toned furs of the fall collections meet their matches.

BLUE LAW
Carolina Herrera's fur tunic shall be finished with Irene Neuwirth's tourmaline necklace (price on request), Barneys New York, 212-826-8900.
ORANGE STATE
Céline's muff and Ivy's mandarin garnet earrings are the new black ($13,600), ivynewyork.com.
EMERALD CITY

Dior's mink coat in one hand, Coomi's earrings in the other ($198,000), Neiman Marcus, 800-365-7989.
AMBER WAVES
No earrings necessary with Fendi's fur hat. But a Verdura cuff? Yes ($58,500), verdura.com.
A MATURE ROSÉ
Those who still think pink is for little girls missed Derek Lam's mink clutch and these Buccellati earrings ($65,000), 212-308-2900.
Editor-in-Chief Stellene Volandes is a jewelry expert, and the author of
Jeweler: Masters and Mavericks of Modern Design
(Rizzoli).
Mateo Made the Model Below
Sumber: https://www.townandcountrymag.com/style/jewelry-and-watches/advice/a787/the-real-model-t-168-5408-tcx0914/